INTRODUCING - KAISER KHAN
CEO OF PAKISTAN GUIDES
Outdoor Crazy: Kaiser has been exploring Pakistan on foot since 1974. He started his trekking from the scenic valleys of Kaghan Swat, Gilgit Chitral, Hunza and Skardu. In 1978, he became one of the senior life members of Adventure Foundation of Pakistan (a subsidiary of Outward Bound). In 1979, he joined Alpine Club of Pakistan and qualified several courses in ice climbing, rock climbing, camp counseling, wilderness guiding, orienteering, outdoor kitchen, rescue, first aid and emergency management from ACP School of Mountaineering (1980-82). Later, he accompanied several climbing and exploratory expeditions in the Karakorums, the Himalayas and the Hindukush. In 1984, he was one of the climbing members of the successful Pak-Japan Expedition to Yukshin Gardan. Until then, this peak was the highest virgin peak of the world.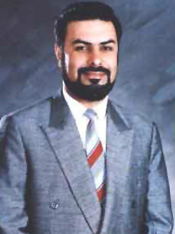 Experienced Tour Operator : Backed by an invaluable experience of 28 years, Kaiser is one of Pakistan's leading tour operators in travel & tourism industry. He is the founder, owner and operator of Pakistan Guides, Licensed Tour Operator (# ID-350) specialized in operating mountaineering expeditions, trekking tours, ice & rock climbing expeditions, wild boar & big game trophy hunting; mountain & desert jeep safaris; camel safaris, bicycle tours, photo safaris, scientific & exploratory expeditions, rafting & kayaking expeditions; cross country & downhill snow skiing; cultural tours; archaeological tours, custom designed tours, overland treks & tours to China, Umra Services and special interest tours to the most exotic & remote regions of Pakistan. Kaiser is a trainer & custodian of an experienced team of guides, cooks, sardars, tour officers, tour managers and drivers, essentially required to run a diversified & progressive tour agency.

Dedicated Conservationist : Kaiser was the leader and co-sponsor of the first cleanup expedition launched in 1993. With a team of 65 indigenous participants, Kaiser removed two metric tons of mixed garbage from Baltoro, Concordia, Chogolisa, Broad Peak & K-2 Base Camps. Kaiser was also the deputy leader and principal donor of the second pollution cleanup expedition to Nanga Parbat Base Camp in Oct 1999 under the auspices of the Alpine Club of Pakistan. With a public commitment of planting trees on various camping sites and sponsoring cleanup expeditions, Kaiser is now justified to claim Pakistan Guides as the "first green company" in Pakistan. In recognition of Kaiser's services for environment, the IUCN (International Union of Conservation of Nature) appointed him as the Official Organizer for their first International Karakoram Workshop held in Skardu - Pakistan, in Sep 1994.
Research & Development has always been the core of Kaiser's profession. The courageous First Descent of the Swat River in a primitive skin raft, discovery of the Sosbun Valley Trek, introduction of Guaranteed Fixed Departures & Expedition Shopping Catalogue are some of his eminent innovations.
Professional Photographer : (since 1980) – Trained by the Photographic Society of America, Kaiser is a professional photographer and has participated in several exhibitions at home & abroad. He is quite experienced in landscape, pictorial, macro, sports, interior, portraiture, aerial, altitude, table top, glamour, travel, architecture, and manipulative photography. He has specialized in making color slides and back by a long experienced of presenting slide shows. Kaiser is also a custodian of a rich syndicate of country's best color slides on various aspects of travel in Pakistan. Kaiser happens to be the First Pakistani to have presented a live talk show with color slides on various aspects of trekking, mountaineering and adventure tourism in Pakistan to the students of Oxford University (1999). Kaiser has also been the principal photographer of Isobel Shaw's Guide Book to Pakistan (ISBN 962-217-553-8), the Insight Guide Book to Pakistan by Tony Halliday (ISBN 981-234-462-4) and Pakistan Guide Book by the Footprint Guide Book UK (ISBN 0-8442-2144-9). He is also contributed innumerable pictures & slides to several brochures, booklets, posters, exhibitions and promotional material for tourism at home and abroad.
Professional Hunting Guide : (since 2006) - Kaiser has been successfully escorting his hunters all over Pakistan for harvesting trophies of Blue Sheep, Himalayan ibex, Sind Ibex, Punjab Urial Blandford Urial and Wild Boars. His achievements of wild sheep hunts may be seen at http://pakistanguides.com/hunting/index.htm and wild boar driven hunts at http://pakistanguides.com/boar/photo_gallery/index.htm

NOTE : All the pictures that you see on our website have been made by Kaiser and he is the sole owner of these pictures with exclusive international copy rights.